11. John Primer & Bob Corritore - Ain't Nothing You Can Do
Mais um disco da Delta Groove Music com grande colaboração do guitarrista John Primer e o gaitista Bob Corritore, que está sempre presente nos melhores discos. Além da dupla principal, as colaborações contam ainda com nomes como Henry Gray, Barrelhouse Chuck, Big Jon Atkinson, Troy Sandow, Chris James, Patrick Rynn and Brian Fahey. Puro Chicago Blues. Um dos melhores que você encontrará nos dias de hoje.
12. North Mississippi Allstars - Prayer for Peace
Prayer for Peace é o oitavo álbum do grupo formado pelos irmãos Dickinson, que segue a veia de um blues-rock com guitarras altas, riffs poderosos e músicas potentes.
13. Steve Tracy & The Crawling Kingsnakes - I Bleed Through My Soul
Steve Tracy é um mestre na gaita. Entrecortando faixas instrumentais só de gaita, com músicas rápidas, lentas, baladas, de vários subgêneros do blues, I Bleed Through My Soul é um dos discos de blues mais completos do ano.
14. Otto - Ottomatopeia
O representante brasileiro mais bem colocado na lista desse ano foi o pernambucano Otto, lançando sempre discos de alta qualidade. Em Ottomatopeia, Otto retorna a um som mais acessível do que seu último disco e o resultado é maravilhoso.
15. Perfume Genius - No Shape
Só porque David Bowie morreu, Arcade Fire, QOTSA lançaram discos decepcionantes não quer dizer que nada tenha se destacado do rock-indie de 2017. O disco mais contestador, provocante, intrigante e tenso foi No Shape, de Perfume Genius, banda liderada por Mike Hadreas. O terceiro disco de alta qualidade faz com que Perfume Genius se enquadre nas grandes bandas do cenário indie atual.
16. Vin Mott - Quit the Women for the Blues
Seja utilizando o humor, o desejo sexual, a exaustão física, a raiva ou o ímpeto festeiro, "Quit The Women For the Blues" é um ótimo disco autêntico de blues. Não é qualquer um que estreia com um álbum totalmente com músicas autorais, principalmente no blues, um gênero que é tão comum ver regravações atrás de regravações. É rejuvenescedor, sem dúvida. Vale muito a pena ficar de olho nos seus próximos passos.
17. Monster Mike Welch & Mike Ledbetter - Right Place, Right Time
O mercado do blues sempre nos dá belas formas de parcerias traduzidas em ótimos álbuns. Nesse sentido, a gravadora Delta Groove Music nos serviu dois pratos maravilhosos. O primeiro é Right Place, Right Time, do guitarrista Monster Mike Welch e o experiente Mike Ledbetter, uma seleção incrível de blues clássicos no melhor estilo dos anos 50 e 60.
18. Sean Chamber - Trouble & Whiskey
Essa é uma pedida obrigatória para quem é fã de blues-rock com muita guitarra. Ótima banda, ótimas músicas e solos incríveis de guitarra.
19. The Dirty Mojo Blues Band - Made Cents At the time
A banda The Dirty Mojo Blues Band, como sugere o nome, é quase como um grunge-blues, com um som sujo, cru e desleixado. O vocalista parece um bêbado de fim de noite que pega o microfone para cantar. Observação: nenhuma das características são defeitos. Por isso o disco figura aqui nessa lista.
20. Chico Buarque - Caravanas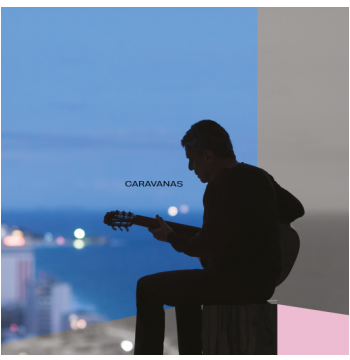 Em meio à radicalização do cenário político brasileiro, um lançamento novo de uma lenda como Chico Buarque deveria fazer com que deixassem de lado a intriga e curtissem o que um grande compositor teria a oferecer, correto? Errado. O disco serviu para inflamar as polêmicas tanto com a direita, e uma canção, "Desaforo", de resposta de Chico aos ataques que recebeu em restaurantes, quanto com a esquerda, a partir de um suposto verso machista na belíssima faixa "Tua Cantiga". Mas a obra prima de Caravanas realmente é a faixa "As Caravanas" que trata do escravismo e da desigualdade social e racial no brasil contemporâneo. Algo que só um gênio poderia fazer.