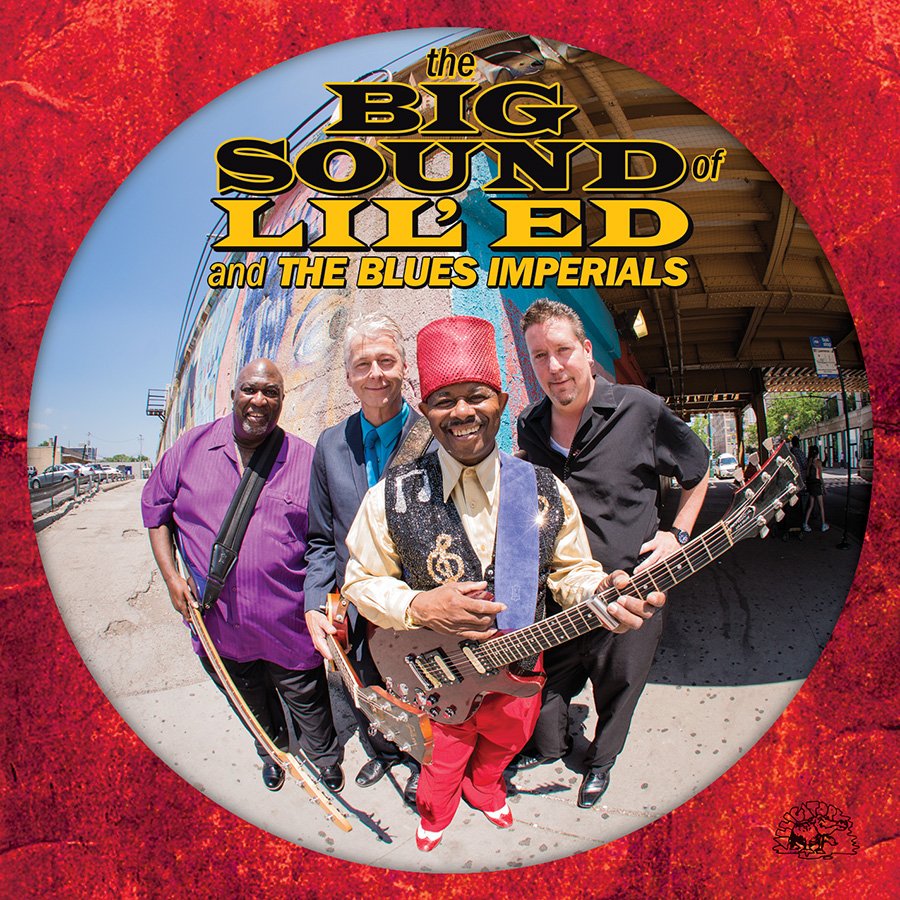 O guitarrista de blues Lil' Ed Williams, seu meio-irmão e baixista, James "Pookie" Young, e sua banda, The Blues Imperials, completam 30 anos de carreira em grande estilo. Seguindo os passos de seu tio, o cantor de blues J. B. Hutto, a dupla de irmãos e a banda imperial de blues construíram solidamente uma carreira que lançou o primeiro álbum em 1986, Roughhousin', passando por mais sete discos durante esses trinta anos em que a banda acabou sendo aclamada por fãs de blues pelo mundo inteiro e pela crítica especializada; Lil' Ed ficou sendo reconhecido como um dos grandes guitarristas de slide do blues contemporâneo. A banda de acompanhamento The Blues Imperials conta, além de Lil' Ed e James Young, com o guitarrista Mike Garret e o baterista Kelly Littleton, e devido a seu estilo e energia, recebeu descrições entusiasmadas de revistas especializadas. Enfim, foi premiado duas vezes com o Blues Music Awards, após ter sido indicado ao oito vezes como a Banda do Ano.
A discografia de Lil' Ed & The Blues Imperials acaba de receber um novo item, o álbum The Big Sound of Lil' Ed & The Blues Imperials, mantendo a mesma pegada da versão autêntica, crua e direta do blues de Chicago, cheia de solos de slide e trabalhos impecáveis guiados pelo talento de Lil' Ed na guitarra. Com uma variedade interessante, o álbum, eletrizante do início ao fim, apresenta desde pesadas faixas do blues-rock, passando por dançantes batidas e emocionantes blues lentos repletos de solos incríveis de guitarra. Tudo isso combinado com a voz intensa e profunda de Lil' Ed. Como disse o Chicago Reader, a banda é a "trilha sonora para dança e celebração infundida com um senso de sobrevivência duramente conquistada. Williams ataca suas letras como ele ataca sua guitarra: com uma intensidade que faz com que cada palavra soe como uma questão de vida ou morte".
Das 14 faixas que compõe The Big Sound..., doze foram compostas por Lil' Ed, enquanto as duas outras são versões de J. B. Hutto, o seu tio que por acaso é o lendário guitarrista de blues de Chicago, que são "Shy Love" e a belíssima "I'll Cry Tomorrow". Outros destaques do disco ficam por conta de "Raining In Paris", "Whiskey Flavored Tears", "Deep In My Soul", "Trouble World", dentre várias outras. O álbum é muito bem equilibrado, não perdendo o ritmo em nenhum momento, oferecendo suas especiarias na hora certa.
Certamente The Big Sound of Lil' Ed & The Blues Imperials chega como mais um reflexo de uma banda talentosa que conhece o blues e entrega a encomenda sem avarias ou remendos. Altamente recomendado para os fãs de Chicago blues e de slides.