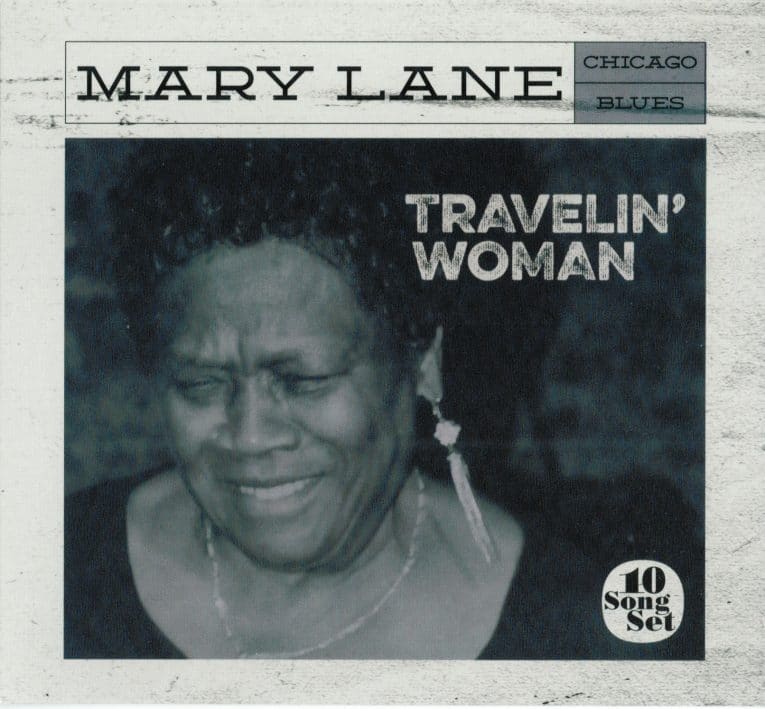 Só o blues tem história como essa: artistas que começam sua carreira fonográfica com a idade já bem avançada, mas que permaneceram anônimos por décadas, vivendo uma vida comum, trabalhando de morrer durante o dia, passando por dificuldades, sofrendo os baques da vida, levantando-se para tentar dar a volta por cima, até cair de novo, e se levantar mais uma vez, enquanto isso busca se divertir
para escapar da dureza da vida seja apresentando sua música no bar – e ganhando um extra – ou se fortalecendo com músicas na Igreja no domingo.
Foi o caso de Leo "Bud" Welch, octogenário, que surgiu em 2014 com álbuns que mesclavam
perfeitamente o blues e o gospel, coisa que ele havia feito praticamente a vida toda no anonimato. Infelizmente, casos assim, até pela própria brevidade da vida longeva, tem um prazo de validade curto, e "Bud" Welch acabou partindo no final de 2017, mas, felizmente, sentindo o gostoso sabor do reconhecimento e do sucesso, ainda que tardio.
Agora surge mais um desses achados tardios e preciosos. Atende pelo nome de Mary Lane, uma veterana de 83 anos, que por mais de cinqüenta anos peregrina pela cena em West Side, de Chicago, e lança agora um disco depois de 20 anos de sua estréia, Travelin' Woman, pela nova gravadora Woman of The Blues. Acompanhando o disco, um documentário que conta a vida de Mary Lane, chamado I Can Only Be Mary Lane, também será lançado. Ela é uma das últimas representantes do blues original, aquele que saiu do sul segregado, fez a Grande Migração, foi para Chicago, e lá dividiu o palco com outras lendas, como Elmore James, Magic Sam, Junior Wells e ninguém menos do que Howlin' Wolf.
Lane nasceu em Clarendon, Arkansas, e cantou por moedas nas esquinas de ruas, antes de iniciar sua carreira acompanhando Robert Nighthawk.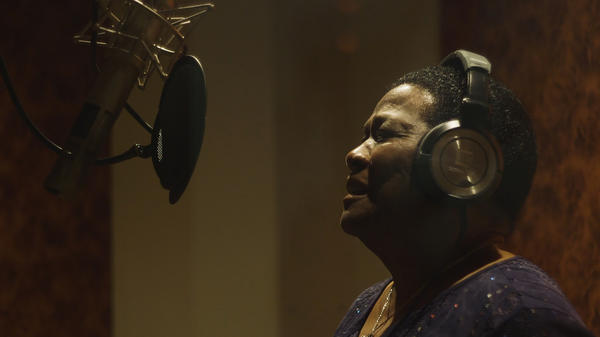 Como para a grande maioria das pessoas, a vida para Mary Lane foi dura. Nada foi fácil e para conseguir qualquer coisa ela teve que dar o máximo de si. Persistiu, como estamos sempre tentamos. Foi resiliente, pois foi obrigada a sê-lo. Continuou tentando, mesmo quando muitos no seu caminho não acreditaram nela. Hoje, aos 83 anos, ela lança um disco que já está cotado nos melhores discos de blues do ano. Segundo uma entrevista para o site Chicago Blues Guide, ao ser perguntada o que esperava alcançar com o disco, Lane foi direta e disse que esperava pelo menos conseguir algum dinheiro. O entrevistado continua e pergunta o que ela acha de algumas pessoas dizendo que ela pode ganhar um Grammy com esse disco. Mary Lane simplesmente fala: "Eu não sei disso. Não ligo se ganhar um Grammy. Enquanto estiver por aí e as pessoas estiverem comprando e colocado um dolar no meu bolso, eu gosto disso". Isso é o blues.
O disco é incrível, assim como Mary Lane, que se a idade dela não tivesse sido revelada, poderia passar por alguma vigorosa cantora de uns trinta e poucos anos. A banda que a acompanha também está em ótima forma e faz um som bastante enérgico, com solos de gaita e de guitarra para todos os lados.
Em "Travelin' Woman", que dá o título ao álbum, ela conta um pouco de sua história, carregada por ótimos solos de guitarra. Logo em seguida, "Ain't Gonna Cry No More", um típico Chicago blues, é entrecortada pelo piano de Chris "Hambone" Cameron e a gaita de Eddie Shaw. "Leave That Wine Alone", que conta os problemas da bebida na vida familiar, é bastante animada e com um ritmo constante que dá pra passar a música inteira estalando os dedos. Blues direto na veia segue com "Some People Say I'm Crazy". Em "Raining In My Heart" a voz de Lane fica mais suave e parece uma doce garoa caindo num sábado à noite. Logo depois, o clima fica leve e relaxado na belíssima balada "Let Me Into Your Heart". Quem diria que a senhora que está cantando tem 83 anos? Ninguém. Os destaques do disco continuam com "Ain't Nobody Else", com Billy Branch na gaita e "Blues Give Me a Feeling", também cheia de acompanhamentos de gaita.
Segundo Mary Lane, "if you don't dig the blues you have a hole in your soul", é verdade.
Em "Bad Luck and Trouble" Lane fala sobre o tema clássico do blues. Por fim, Lane vira acústica em "Make Up Your Mind", arrasando do mesmo jeito.
É uma pena esse talento ter ficado escondido por tanto tempo. De qualquer forma, Travelin' Blues é um disco que não apenas coloca Mary Lane no mapa do blues mundial, mas sim a coloca como uma gigante do blues.
Exatamente o que ela merece.