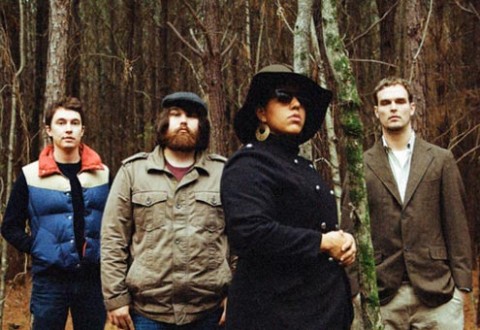 As coisas estão finalmente acontecendo para Brittany Howard e seus companheiros de banda, que formam a Alamaba Shakes. Desde o ensino médio, Howard quis ter uma banda. E foi aos poucos juntando um grupo de pessoas, que sonhavam em fazer parte da cena musical de Alabama, que, digamos, não é muito conhecida por ter uma cena musical forte assim. Mas enfim, essas eram as pretensões iniciais da banda que acabou por se tornar Alabama Shakes. No início, naquela fase de conhecimento mútuo entre os integrantes e afinidades, eles começaram a fazer pequenos shows de covers, tais como Led Zeppelin e AC/DC. No início de 2011, eles foram para o estúdio, de onde saiu as 11 faixas desse surpreendente álbum de estréia, Boys & Girls.
Com um som bastante enraizado no soul, southern rock e no blues, e graças às performances incríveis (vide youtube) da frontwoman Howard, Boys & Girls já era muito antecipado. Principalmente depois de quase todos os shows esgotados, mais de quarenta mil fãs no Facebook, diversos vídeos no youtube, participação em programas de TV e, agora, sendo a banda de suporte para a primeira turnê solo de ninguém menos que Jack White. É, Howard, as coisas estão dando certo, não é? E segundo a própria Howard, "quatro meses atrás eles não conseguiam nem arrumar um show na cidade natal".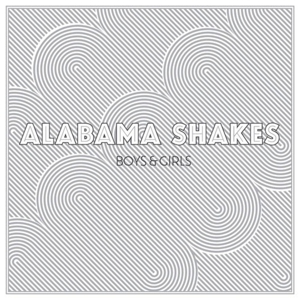 Pois não poderia ser de outra forma com um álbum de estréia tão forte e solido como Boys & Girls, mostrando uma banda já com personalidade, tocando com convicção e sentimento, emoções estas que triplicam quando somada à voz incrível de Brittany Howard, que nos faz recordar de Janis Joplin e em alguns momentos Amy Winehouse. E é difícil comparar a elas, mas Howard se impõe. A começar pela faixa de abertura e também primeiro single do trabalho
"Hold On"
, que começa lentinha, mas que aos poucos, com a junção da guitarra com a voz ficando cada vez mais potente, explode num refrão incrível. De acordo com a passagem das músicas, vamos vendo que não há apenas uma ou duas músicas de destaque. Cada faixa tem sua qualidade acima da média e brilha por si só, como é o caso de
"I Found You"
,
"Hang Loose",
com um pianinho muito bom, ou
"Rise to The Sun"
.
Mas é realmente com
"You Ain't Alone"
que a coisa fica completamente espetacular. Ela tem é puxada com aquele blues que vai quase se arrastando, e a voz de Howard é um show à parte. Cada momento ela leva sua voz mais longe ainda. Não foi à toa que
"You Ain't Alone"
foi a faixa que praticamente tirou Alabama Shakes do anonimato, atraindo a atenção de empresários. É uma das faixas que podia rolar por mais de sete minutos, entrecortados por solos de teclado e guitarra, recheando ainda mais o poder vocal de Howard. Os quase cinco minutos de música parecem poucos.
"Goin' to the Party"
, por sua vez, tem um clima rural country, que enriquece ainda mais o álbum.
"Heartbreaker"
faz jus ao título e é simplesmente de partir o coração, linda e ainda se encaixa perfeitamente com a faixa título do disco,
"Boys & Girls"
, uma parece ser a sequência lógica da outra. O álbum ainda tem grandes momentos com as faixas
"Be Mine"
, principalmente com seu final explosivo, e
"I Ain't The Same",
ambas mostrando os momentos mais rock da banda.
O ponto fraco fica pela produção, que poderia ser um pouco melhor, mas como álbum de estréia já está muito bom. Outra coisa também é que parece que a banda está descobrindo caminhos juntos, em algumas faixas eles poderiam esticar mais, o disco, que tem trinta e oito minutos, poderia pular para em torno de cinqüenta com prazer.
Mas enfim, Alabama Shakes é uma estréia empolgante de uma banda que ainda tem tudo para crescer e explodir, combinação perfeita do passado e do futuro, blues e rock. Vamos torcer para que sigam no caminho certo. E mais: queria muito ver uma reunião de Jack White com eles na turnê que se aproxima. Vamos esperar por algo no youtube.