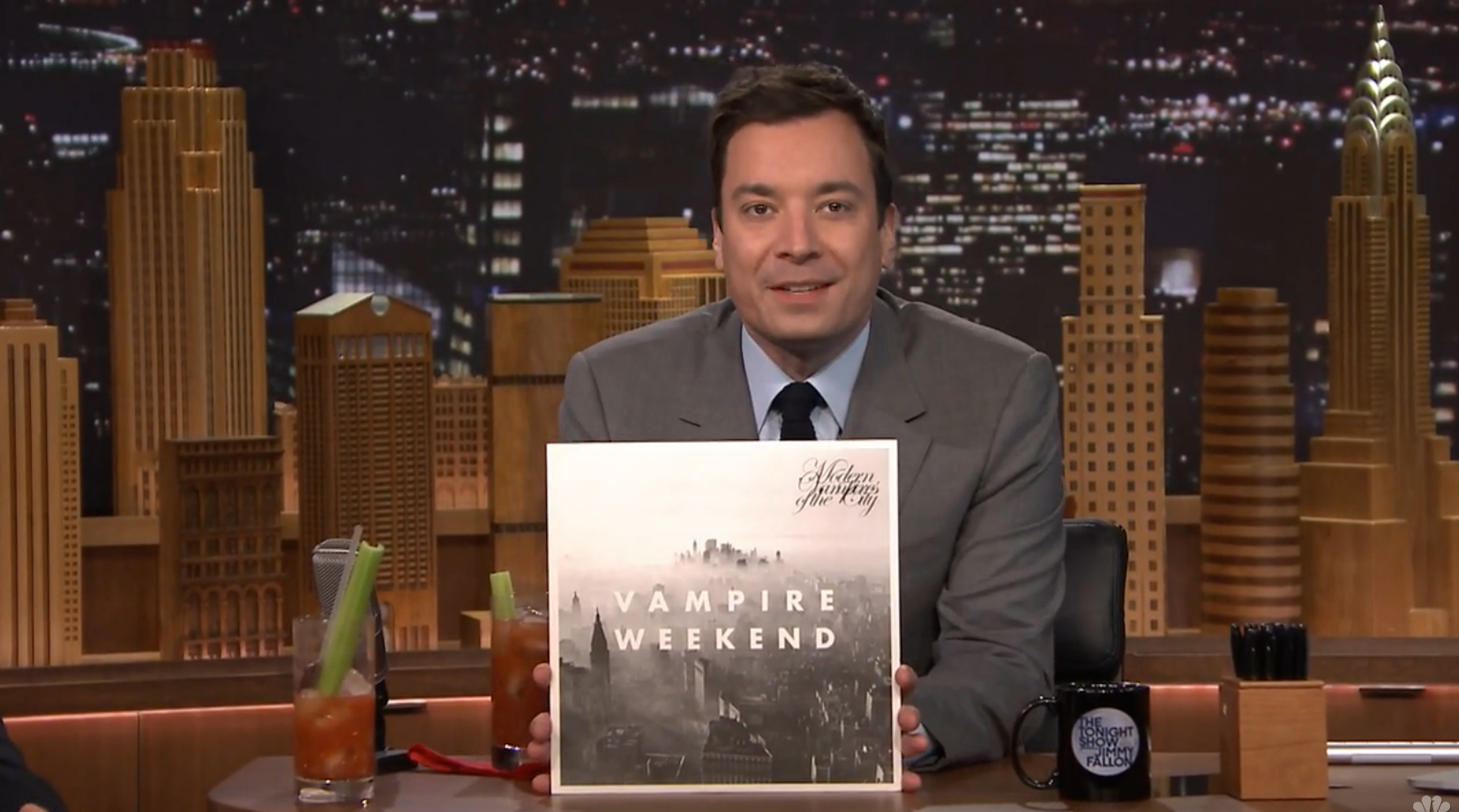 Falta pouco mais de uma semana para mais uma edição do festival Lollapalooza no Brasil, que acontecerá nos dias 5 e 6 de abril e contará com a participação dos grandes nomes da música de 2013, tais como Arcade Fire, Vampire Weekend, Muse, Nação Zumbi,Nine Inch Nails, Pixies, Apanhador Só, dentre muitos outros. Então, tiraremos alguns dias para fazer um aquecimento para o Lollapalooza 2014.
Ainda recebendo os louros por Modern Vampires of The City, Vampire Weekend foi o convidado musical da noite no programa The Tonight Show Starring Jimmy Fallon, e tocou a música "Unbelievers", com uma cortina atrás da banda projetando imagens.
Vampire Weekend está escalado para tocar no domingo, dia 6 de abril.
Vampire Weekend performs ~ Jimmy Fallon's...
por HumanSlinky