Let Me Get By consegue captar todo o potencial da grande banda Tedeschi Trucks Band, agora não somente grande apenas no número de integrantes, mas grande também pela música, recheada de maturidade, criatividade e profundidade. Um grande e grandioso álbum. Sem dúvida, "grande" é o adjetivo perfeito para Let Me Get By.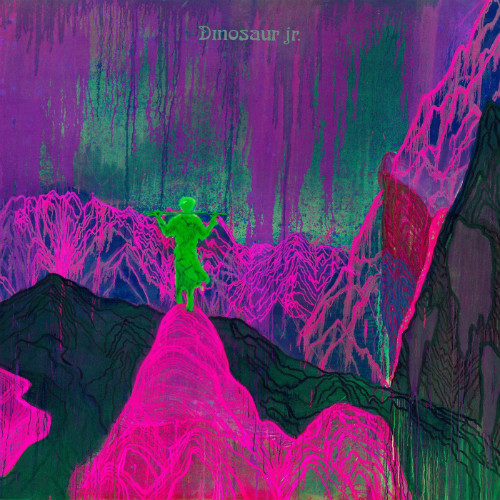 12. Dinosaur Jr. - Give a Glimpse At What Yer Not
É incrível uma banda como Dinosaur Jr. A maneira que eles conseguiram desenvolver sua fórmula e se manter nela num nível elevadíssimo de qualidade não é qualquer um que consegue. Give a Glimpse At What Yer Not é mais um belíssmo disco que faz com que Dinosaur Jr seja uma das poucas bandas que continuam lançando discos no nível equivalente aos seus discos clássicos de início de carreira.




13. Big Jon Atkinson & Bob Corritore - House Party At Big Jon's
Uma parceria incrível de dois caras que manjam muito de blues, o guitarrista Big Jon Atkinson e o gaitista Bob Corritore. Ainda tem a participação de Alabama Mike, que já apareceu por nossa lista, Dave Riley, Tomcat Courtney e Willie Buck. O selo Delta Groove apresentou alguns dos álbuns de blues mais tradicionais e puros que é possível fazer nos dias de hoje. House Party At Big Jon's quase transporta você de volta para os anos 50, no auge do Chicago blues. Enfim, é um álbum maravilhoso para colocar pra ouvir e ficar curtindo um som com os amigos e tomando uma cerveja.




14. Lurrie Bell - Can't Shake This Feeling
Lurrie Bell, filho de grande gaitista Carey Bell,
é um dos maiores nomes do blues contemporâneo. Can't Shake This Feeling é mais um sinal de que Bell vem construindo uma carreira significativa, digna de uma verdadeira lenda. Dentre covers e originais, todo o disco é uma celebração do blues de Chicago.
The Blues, The Whole Blues and Nothing But The Blues é exatamente o que o título sugere, mostrando ainda que, além do blues, todo o blues e nada mais que o blues, Bromberg
ainda consegue apresentar variações bem interessantes, deixando o álbum ainda mais rico.
16. Teenage Fanclub – Here


Os herois do alternativo da década de 90 estão de volta com um novo disco. O que impressiona é que eles ainda estejam tão bem! Here tem tudo o que os fãs do Teenage Fanclub podem esperar: belas melodias e ótimas texturas de guitarra.




Joe Bonamassa dispensa apresentações mais prolongadas. Como todos sabem, seria impensável Bonamassa passar um ano inativo ou sem lançar algo novo, seja um disco de estúdio ou um disco ao vivo (contando com Blues of Desperation, Bonamassa já lançou três discos só em 2016). Blues of Desperation confirma Bonamassa como o melhor do blues-rock à disposição no mercado.



Não é só porque o próprio Big Harp George visitou o blog e comentou na resenha do disco. É porque Big Harp faz um grande blues, com composições próprias e letras significativas que resgatam um pouco do lado positivo do blues, em músicas como "I Ain't The Judge of You" e "Justice In My Time". Em tempos turbulentos, em que as pessoas reclamam que a vida perde a graça com o politicamente correto, Big Harp George mostra que se pode se divertir respeitando os outros e buscando sermos melhores pessoas sempre. Por isso, uma grande relíquia para 2016.






O diferencial de um álbum novo de um artista já consagrado é que ele não compõe pressionado, não tem nada mais a provar a ninguém, o que torna o álbum despretensioso e, de certa forma, revelador de um lado mais pessoal e humano do artista. É algo que acontece com vários desses deuses do rock, como Paul McCartney e Bob Dylan mais recentemente. Não nos compete comparar com os clássicos feitos do passado, apenas desfrutar de mais alguns momentos musicais agradáveis com um gênio da música, algo quase em extinção. I Still Do é um álbum leve e que mostra que Clapton ainda tem o blues. Sugere-se que este pode ser o último disco de sua carreira, de acordo com uma nota que o próprio escreveu; nesse caso, seria uma delicada, singela e suave despedida.




20. Colin James - Blue Highways
O canadense Colin James lança mais um grande álbum de blues, cheio de versões de clássicos que ficam maravilhosos nessa nova releitura, com destaque para "Gypsy Woman" e "Hoodoo Man Blues".