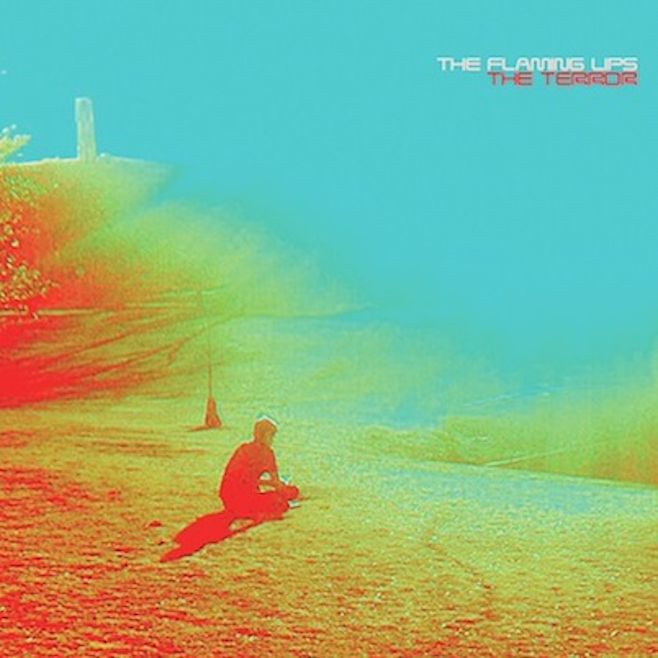 Apesar de Flaming Lips se manterem muito ativos durante os últimos anos, já que Wayne & Cia gostam de fazer todas as maluquices que pintam na cabeça, a banda não lança de fato um álbum no sentido tradicional da palavra desde 2009, com Embryonic. Mas a espera por um material inédito vai acabar em 1º de Abril, se isso não for mais uma das pegadinhas de Wayne. Segundo anuncio feito hoje, The Flaming Lips irá lançar em abril o álbum The Terror. O disco terá nove músicas e foi descrito por Wayne Coyne como "um registro sombrio e preocupante". Wayne continuou dizendo: "Porque iríamos fazer música como em The Terror, este álbum sombrio e preocupante?" "Eu realmente não quero saber a resposta que eu acho que está vindo: que nós estamos sem esperança, que nós estamos perturbados e, eu acho, aceitando que algumas coisas são sem esperança, ou deixando a esperança em uma área morrer então a esperança poderia começar a viver em outro lugar? Talvez esta seja a o começo de uma resposta."
Que resposta, hein? E não foi só isso. Wayne filosofou ainda mais: "nós queremos, ou quisemos, acreditar que sem amor nós iríamos desaparecer, que o amor, de alguma forma, nos salvaria, sim, se nós temos amor, darmos amor e conhecermos o amor, nós estamos verdadeiramente vivos e se não há amor, não haveria vida. O Terror é, nós sabemos agora, que mesmo sem amor, a vida continua, nós apenas continuamos..." Bem, após uma explicação sombria, preocupante e pessimista, sabemos o porque do The Terror. Pelo visto vem algo bem contemplativo e introspectivo por ai.
Que venha O Terror! No sentido musical da palavra.
Segue abaixo a capa de The Terror, juntamente com a tracklist. No final de janeiro, dia 29, será lançada a faixa "Sun Blows Up Today", que não aparecerá no álbum, pela pré-venda de The Terror.
Deixamos vocês com "Evil", do último álbum do Flaming Lips, que se encaixa nesse clima sombrio e pessimista do mundo.
The Terror:
01 Look...The Sun Is Rising
02 Be Free, A Way
03 Try To Explain
04 You Lust
05 The Terror
06 You Are Alone
07 Butterfly, How Long It Takes To Die
08 Turning Violent
09 Always There...In Our Hearts