Bem, a lista oficial de melhores do ano não integram coletâneas ou álbuns gravados ao vivo. Por isso, para fazer jus a dois lançamentos específicos, iremos falar de dois álbuns aqui que se não podiam ficar na lista, não deveriam igualmente ser dela excluídos.
Leo "Bud" Welch - Live at The Iridium
Como agravante, a notícia da morte de Leo Bud Welch. Aquele senhor de oitenta e cinco anos cheio de vigor, tocando ainda em shows com vinte músicas em média, não aguentou e partiu. Mas não antes de deixar registrado sua passagem por aqui, com dois discos de estúdio e um ao vivo, lançado nesse ano. Live at The Iridium mostra Welch tocando várias versões de clássicos do blues, além de suas próprias, gravadas no seu disco. Grande registro. Descanse em paz, Leo!
Chico César - Estado de Poesia (Ao Vivo)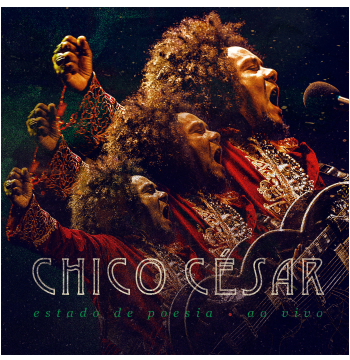 O segundo disco que não poderia ficar de fora é o registro de Chico César, com o show especial focado no melhor disco de sua carreira, Estado de Poesia. O show e as músicas são tão belas que não poderiam ser deixadas de lado.