21. The Blind Boys of Alabama - Almost Home
O que falar de mais um grande disco da maior referência do gospel de todos os tempos? The Blind Boys of Alabama estão por aí por sete décadas. Foram testemunhas de grandes acontecimentos, passaram por grandes perdas, vivenciaram grandes transformações, tais como, por exemplo, A Grande Guerra Mundial, movimento pelos direitos civis, movimento hippie, Vietnã, a Queda do Muro de Berlin, a internet, dentre outros. Eles saíram do Instituto para os Negros Cegos, onde se conheceram ainda crianças, para tocar na Casa Branca. Agora eles sabem que estão quase em casa. É um disco de uma beleza indizível, desde as canções mais pessoais, que reconta momentos da trajetória de integrantes da banda, quanto nas mais gospeis mesmo. É a voz da sabedoria, da experiência, da fé. Enfim, um álbum impecável.
22. John Mayall - Talk About That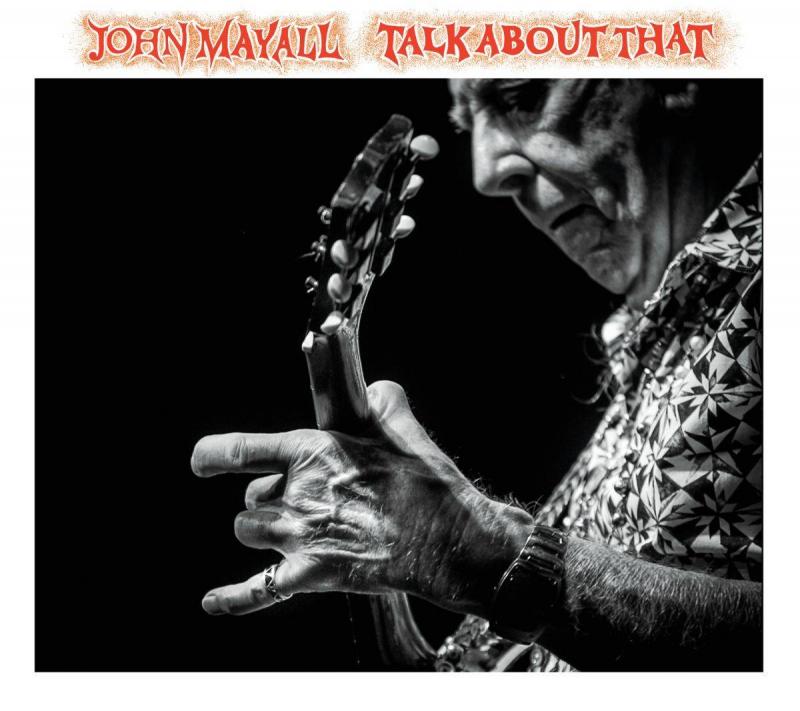 O Godfather of the Blues não precisa fazer mais nada para ter seu nome cravado na história do rock e do blues. Mas não importa, continua lançando novos discos. Com Talk About That o britânico dá continuidade a sua sólida carreira.
23. David Bowie - No Plan
Navegando um pouco pelo blog não fica difícil notar que somos fãs desesperados de David Bowie. Bem, em questão de justiça para com os demais, não colocamos David Bowie em primeiro lugar, como ele devidamente mereceria. No Plan, na verdade, é um EP, com as sobras de estúdio do último disco da maior lenda da música, Blackstar.
24. Little Willie Farmer - I'm coming back home
A capa já anuncia: I'm coming back home é um álbum puramente de country blues. E depois de ouvi-lo, podemos dizer que Little Willie Farmer, nascido em 1956, no Mississippi, sabe do que está fazendo e dizendo. Imperdível.
25. Patrick Recob - Perpetual Luau
Patrick Recob é um baixista, mas isso não impede nada que ele entregue aqui, junto com a banda do gaitista James Harman, uma ótima seleção de blues da velha guarda, baladas, clásico Chicago Blues e muito mais. .
26. Peter Ward - Blues on My Shoulders
Ótima seleção de blues, que perpassa por vários estilos, Shuffle, Chicago Blues, Boogie, Slow Blues. Enfim, tem aqui blues para os vários gostos.
27. Brooks Williams - Brook's Blues
Brooks Williams tem uma grande carreira focada na música americana. Brook's Blues, como o nome já sugere, foca numa seleção de blues acústicos clássicos de primeira qualidade.
28. Billy Flynn - Lonesome Highway
O guitarrista de blues Billy Flyinn grava em Lonesome Highway um disco com 16 faixas que integram a essência do Chicago Blues.
29. Elvin Bishop - Big Fun Trio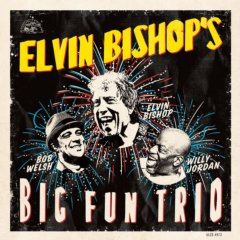 Elvin Bishop, com a ajuda da banda Big Fun Trio nos entrega uma bela lista de blues, contando com sete originais da banda, além de covers Lightnin' Hopkins, Fats Domino, Sunnyland Slim, dentre outros. Conta ainda com a participação do mestre da gaita, Charlie Musselwhite.
30. Andy T Band - Double Strike
Mais um representante do Chicago Blues na lista. É a mistura da banda de Andy T com Mike Alabama e Nick Nixon nos vocais, cada qual cantando em seis faixas. Álbum bem dinâmico. Vale conferir.