O ano já está acabando e é hora de olharmos pra trás e escolhermos os melhores lançamentos de 2011. São quarenta álbuns que se destacaram nesses últimos doze meses. O especial será feito em oito partes, contendo cada uma cinco álbuns. Começaremos em ordem decrescente, começando pelos cinco últimos, contados mais como menções honrosas. Vamos à lista:
40. SHE WANTS REVENGE - VALLEYHEART
Álbum bem interessante com algumas músicas boas, apesar da influência exagerada em certos momentos dos anos 80. A menção realmente honrosa e o mérito vai quase completamente para uma única faixa, "Not Just A Girl", sublime. Mesmo assim, ainda tem algumas outras faixas boas, como "Take The World" e "Must Be The One".
39. INCUBUS - IF NOT NOW, WHEN?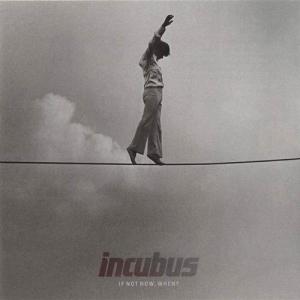 O sétimo album do Incubus apresenta a banda mais amadurecida e um tanto mais calma. Canções mais calmas e suaves preenchem o trabalho, também bem equilibrado. Os destaques vão para "Promises, Promises" e "In Company Of Wolves"
38. ADELE - 21
O mainstream finalmente engoliu a jovem e promissora cantora inglesa Adele, principalmente após a morte de Amy Winehouse. É bom ver uma boa cantora sem aquelas parafernálias eletrônicas do pop dos dias de hoje. Não tem a veia nem a raiz fincada nas divas do jazz e do soul como tinha Amy, mas é uma promissora substituta, principalmente se souber controlar o uso de drogas e a ganância de empresários e gravadoras.
37. FLEET FOXES - HELPLESSNESS BLUES
Muito bom este album, talvez merecesse de fato estar em posição mais elevada no ranking, mas fiquei um pouco incomodado da semelhança com My Morning Jacket, principalmente na fase mais folk. Mas não tira o brilho de forma geral, pois contém várias faixas muito interessantes, sobretudo a que dá título ao trabalho.
36. KASABIAN - VELOCIRAPTOR!
O Britpop consegue brilhar neste álbum do Kasabian, que em alguns momentos, sobretudo na primeira parte do álbum, chega a ser brilhante, puxando o som da invasão britânica da década de 60. Na segunda metade, eles se perdem em arranjos eletrônicos sem noção.