15. GRUFF RHYS – HOTEL SHAMPOO
Hotel Shampoo é um grande álbum solo de um dos maiores compositores da cena atual, em ótima forma. Com certeza dá para matar um pouco da saudade do principal mesmo, que é Super Furry Animals.
14. THE STEPKIDS – THE STEPKIDS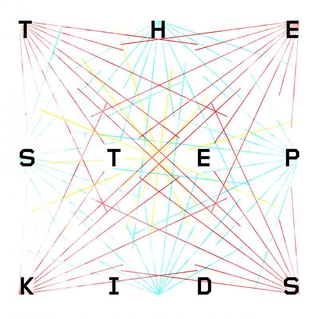 Escutar The Stepkids é como uma confortável e agradável viagem intergaláctica, curta demais, e que quando chega ao seu destino, só se pensa na hora de ter mais outra dose dessa viagem.
13. BEIRUT – THE RIP TIDE
Irei usar uma imagem para falar sobre The Rip Tide. Quando aperta o play, você é imediatamente transportado para alguma taberna sinistra no meio de uma estrada de terra, na Europa medieval. O local está cheio de gente, gritando, xingando uns aos outros, com cerveja vazando pelo lado da boca, enquanto ali no canto da parede tem uma banda que alheia à tudo isso, toca seu som de maneira sublime. Os bêbados dançam, brigam, gritam e a banda permanece tocando como se nada estivesse acontecendo. The Rip Tide é o álbum mais conciso da carreira de Beirut. Um álbum simples, direto e épico.
12. JOHNNY WINTER - ROOTS
É muito bom também ver um bluesman de fato ainda na ativa e fazendo álbuns assim, tradicionais, verdadeiros e fiéis ao blues. No geral, é uma abença honesta do fundo do coração. Aposto que papai está bem satisfeito agora.
11. IRON & WINE – KISS EACH OTHER CLEAN
O som de Iron & Wine está bem mais complexo, com arranjos menos convencionais, dessa vez com mais metais e instrumentos percussivos guiando as músicas. É nesse contexto que surge Kiss Each Other Clean e suas elegantes canções. É um álbum que encanta pelo cuidado de cada faixa.
Parte I (40 a 36)
Parte II (35 a 31)
Parte III (30 a 26)
Parte IV (25 A 21)
Parte V (20 A 16)