Em 1996, Nada Surf estourou no mundo com o hit
"Popular"
, que marcou o início de carreira da banda. Até 2002, com o lançamento do álbum Let Go, Nada Surf muitas vezes foi tratada com suspeita e com a alcunha de "banda de um hit só". Let Go acabou, um álbum de rock/pop muito bem feito e conciso, acabou com as desconfianças e fez a banda voltar às paradas. A partir de então, a carreira de Nada Surf manteve uma constância, com o lançamento de The Weight Is A Gift, em 2005 e Lucky, em 2008. Depois de quatro anos, a banda finalmente lança um material completo de músicas inéditas, o The Stars Are Indifferent to the Astronomy, já que If I Had a Hi-Fi, de 2010, foi um álbum todo de covers.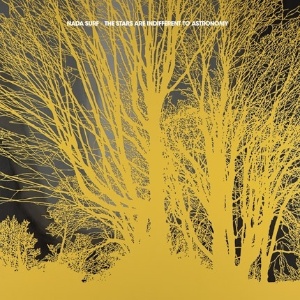 Em The Stars..., Nada Surf mantém o seu estilo e ainda o incrementa com uma pegada mais forte, como já fica claro na faixa de abertura
"Clear Eye Clouded Mind"
. Praticamente todo álbum do Nada Surf tem aquela música feita para ser o carro chefe, o sucesso.
"Waiting For Something"
faz esse papel muito bem feito, um rock/pop com um refrão fácil e pegajoso.
"When I Was Young"
é o ponto alto do disco, começa como uma balada no violão e cresce com um refrão bem interessante, quase como um trava língua.
O restante do álbum mantém um nível legal, com músicas fiéis ao seu estilo, como
"Jules And Jim"
e
"The Moon Is Calling"
, dentre outras. Mais algumas que chamam atenção como destaques são
"Let the Fight Do the Fighting"
, mais melódica e calma, com um refrão bem bonito e
"No Snow on the Mountain"
, uma pegada num ritmo mais diferente, bem empolgante.
The Stars Are Indifferent to the Astronomy é a prova de que nem tudo precisa abalar as estruturas da música para ser bom. Às vezes o simples e o pop também satisfazem.