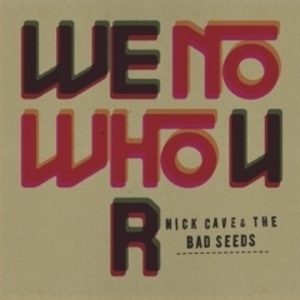 Foi divulgada a primeira amostra do décimo quinto álbum de Nick Cave & The Bad Seeds, Push The Sky Away,
"We No Who U R"
. E, como era de se esperar com os comentários de Cave sobre o álbum e sobre a canção, ela é delicada e linda, com a voz grave de Nick Cave se destacando, como sempre, além de uma bela melodia e uma letra cheia de imagens poéticas, já que podemos ver a letra no vídeo que saiu junto com
"We No Who U R",
com algumas correções feitas manualmente.
Só para reforçar, Push The Sky Away será lançado em 18 de fevereiro de 2013. Confira abaixo
"We No Who U R".